< Back
Featured Offers To Europe, Middle East, Africa
Europe Early Booker:
Enjoy up to 20% off Hertz cars, including automatics!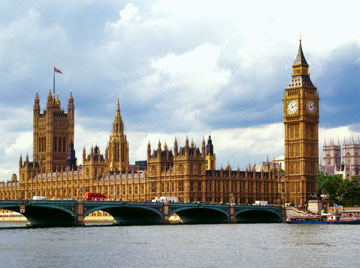 Don't wait - book early to reap the benefits with Hertz car rentals from 22 August – 30 November 2016. Hurry, this sale won't last!
Receive 20% off in the UK! Enjoy some quality time with your loved ones. Whether it's a weekend trip to the seaside or a week in the Devon countryside, we've got the right vehicle for your road trip. Also receive 20% off in Latvia and 15% off in many other locations around Europe!
This offer is valid on qualifying rentals of all car classes*. Simply rent from 3 – 21 days at participating locations in Belgium, Czech Republic, France, Germany, Italy, Luxembourg, Netherlands, Slovakia, Spain, United Arab Emirates, and United Kingdom**. Or rent from 5 - 21 days at participating locations in Albania, Algeria, Austria, Bahrain, Balearics, Botswana, Bulgaria, Canaries, Croatia, Denmark, Estonia, Finland, Greece, Hungary, Iceland, Ireland, Kosovo, Kuwait, Latvia**, Lithuania, Macedonia, Malta, Mauritius, Montenegro, Morocco**, Namibia, Norway, Poland, Portugal, Romania, Russia, Serbia, Slovenia, South Africa, Sweden, and Switzerland.

Booking Period: Now - 31 August 2016
Rental Period: 22 August – 30 November 2016
**Latvia – Save 15% August 22 – 31, 2016; Save 20% September 1 – November 30, 2016
Morocco – Offer not valid on Mini and Small Economy cars
United Kingdom – Save 20% August 22 – November 30, 2016

CDP discount number 772228 will be included in your reservation details.


Additional Benefit:
Earn Frequent Flyer Miles for every qualifying rental with Hertz. Simply enter your Frequent Flyer membership number at the "Review & Book" step. Click here for a list of airline partners and program benefits.
If you are not a Hertz Gold Plus Rewards member yet, enroll for free to enjoy faster and easier car rental services.

Terms & Conditions
Offer discount is 15% in all locations except for: Latvia where it is Save 15% from 8/22 – 8/31/2016 and Save 20% from 9/1 – 11/30/2016; United Kingdom where it is Save 20%.
Offer is based on availability of cars.
Discount applies to time and mileage charges only.
Additional terms may apply, check with Hertz for details.
This offer is valid on all standard car groups, manual transmission only, however, exceptions do apply in locations that have automatics in the fleet.
*This offer is not valid on Collections. In Morocco, offer is not valid on Mini or Small Economy cars (MBMR (A00), MDMR (A11), ECMR (B00), ECMD (B33), EXMR (B22)).
Reservations must be made at least 8 hours prior to vehicle pickup.
Normal Hertz Affordable Rate rules and restrictions apply.
Minimum rental age is 25 (exceptions apply). Hertz standard rental qualifications, rental period and return restrictions apply.
Hertz standard driver and credit qualifications for the rental location applies.
Taxes, tax reimbursement, governmental surcharges, and optional services, such as refueling, may be extra.
This offer has no cash value and may not be combined with any other offer, discount, coupon or promotion.
Offer does not apply to travel industry rate rentals, wholesale tour packages, insurance/dealer replacement, or any other promotional rate or group travel rentals. All taxes are the responsibility of the purchaser.
Offer void where prohibited, taxed, or restricted by law. This offer may be rescinded at any time.